TICK TOCK! Don't procrastinate!
publicado por

Categorías

blog

Fecha

17 mayo, 2020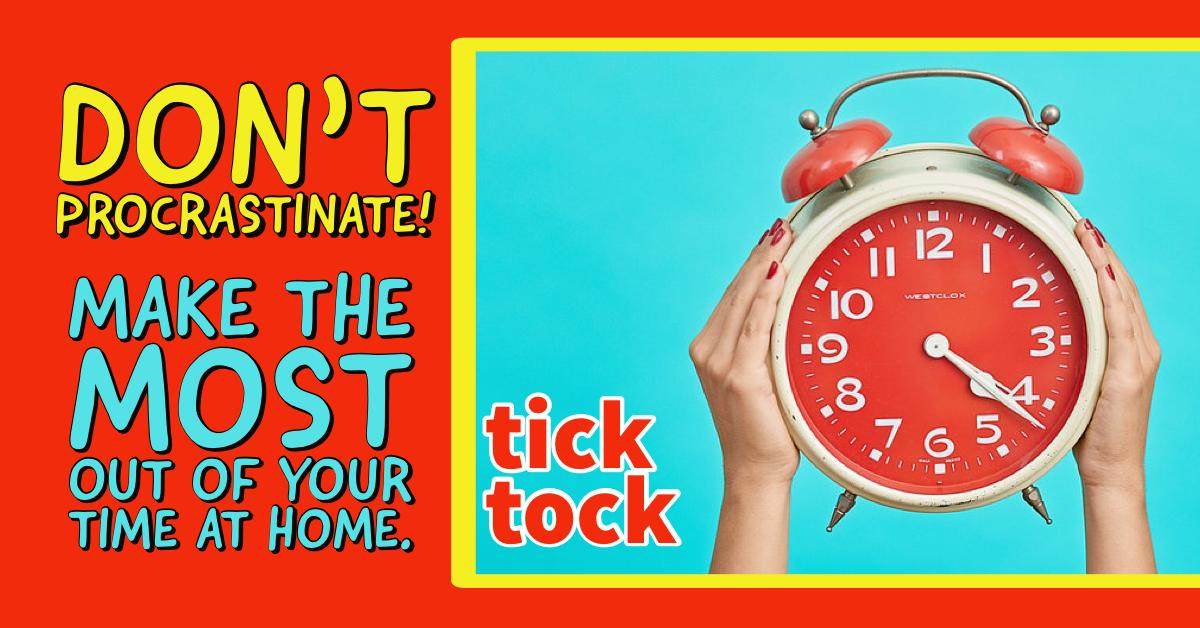 TICK TOCK! Don't procrastinate!
Make the most out of your time at home.
I know it is Sunday. And I know we are all a bit fed up with the situation…
But take a minute to watch these 15' and wait until the end. The last minutes are gold! Great talk by Tim Urban: https://lnkd.in/gEEnX33
We are stuck at home, and we feel we cannot continue with out lives. True, a lot of activities are out of our reach at the moment. Though we can put all that aside and make the most out of our "indoor" days.
Don't take this situation as an excuse, and don't procrastinate! Let's get down to business and try to improve ourselves so that when we come out the other side stronger and wiser. And with a bit better English of course hahah. There goes the plug.
Make sure to join us daily online for our English Grammar Challenge and keep posted for all the latest news. And don't forget to join our FREE Conversation classes. NEW times each week.
We hope you and your loved ones are safe and sound. #YoMeQuedoEnCasa The ULIC Centre Team! #learn #english #grow